Regenerative Back Specialists Near Me
Advanced Treatment Options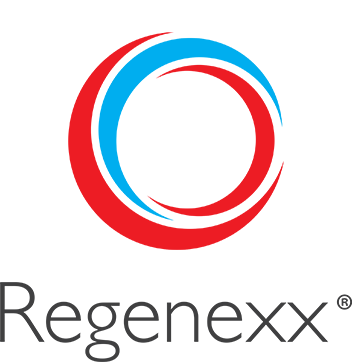 Regenerative Back Specialists Near Me Providing the Most Advanced Back Surgery Alternatives
If you are seeking a regenerative back specialist near you in Oklahoma City to treat your lower back pain, you have come to the right place! Our back pain treatment specialists provide the most advanced surgery-free spine treatments available in Oklahoma.
Suffering Back Pain Symptoms – These Are Commonly Experienced Signs
Many patients experience symptoms such as numbness, tingling, stabbing, shooting, and aching when seeking a back specialist for spinal pain. In addition, sciatica or sciatic nerve pain is commonly reported by back pain sufferers in Oklahoma. Signs that you should seek a back specialist for an evaluation include pain that is at least moderately severe, constant, or pain that limits your activity.
Regenerative Back Pain Specialist Evaluations Near You
Once you are ready to seek back pain treatment, our back pain specialists are prepared to provide you with a comprehensive evaluation. First, a back pain evaluation specialist will perform a thorough history and physical and determine whether back MRI, CT scans, or other imaging may be necessary. Following your back imaging, our regenerative specialists will explain the findings to help you understand what is causing your back pain.
Get All Your Back Pain Specialist Treatment Options
If you are suffering from back problems, our board-certified doctors and regenerative specialists are available to provide you with alternatives to traditional back and spine surgery. Regenerative back treatments offer significant benefits over surgical approaches used by orthopedic surgeons, including:
Rapid recovery following your back specialist treatment
No need for extensive time off from work
Reduced risk of side effects
There is no surgical scarring
Both functional and pain improvement are the focus of treatment
No high-dose steroid treatments
Limited or no need for pain medication after your back procedure
Comprehensive Back Specialist Treatment Approaches
Your lower back is a marvel of complex engineering and functions as a unit, working together to support your daily movement. As Regenerative back doctors, our providers employ a philosophy focused on the total functioning of the lumbar spine or lower back. The multiple areas of the back we manage include:
Nerve root compression
Spinal canal stenosis
Degenerative joint disease
Spondylosis
Lax or loose spinal ligaments
Strained tendons
Facet joint disease
Low back muscles
Oklahoma's Only Regenexx Back Pain Specialists
As Oklahoma's exclusive Regenexx back pain specialists, our spine doctors provide state-of-the-art precision-guided treatments that offer alternatives to traditional surgery. Regenerative specialist doctors go far beyond traditional pain management. Our International Regenexx affiliate network, from inception in 2005, has led the field of spinal regenerative treatment. Our advanced back pain treatment clinics offer advanced treatment utilizing your own blood and bone marrow without the need for foreign tissue used by other clinics.
Experienced Specialists You Can Trust For Your Back Condition
Our regenerative back specialist team leverages decades of experience in advanced spine and joint treatment to provide you with state-of-the-art care. Our team is proud to provide the most advanced regenerative back specialty back care available in Oklahoma.
Schedule A Back Specialist Evaluation Today
Schedule a regenerative back specialist evaluation today if you seek the most advanced non-surgical treatment options available for treating your spine condition. You will learn more about what has been likely causing your back problem and may ultimately have the chance to solve it – NON-SURGICALLY! We look forward to working with you on your journey to back pain relief.