Regenerative Medicine, including bone marrow cells and blood platelet-derived products, are revolutionizing the treatment options available for patients suffering musculoskeletal pain and injury. Spine, joint, nerve, tendon, and ligament problems can often be addressed with surgery-free, minimally invasive approaches. However, in order to maximize the potential of your regenerative treatment, it is critical that your doctor has the specialized training and unique skillset to precisely deliver your therapy.

Precision guidance is a core feature of the advanced regenerative care we provide at Orthobiogen. In order to demonstrate what is meant by "precision guidance", let's consider an example that illustrates our ultra-accurate treatment techniques.
Consider the eye of a standard sewing needle. For many, threading a sewing needle can provide a momentary challenge of one's eyesight, hand steadiness, and concentration. Now imagine threading the eye of a needle without the ability to directly see either the thread or the needle!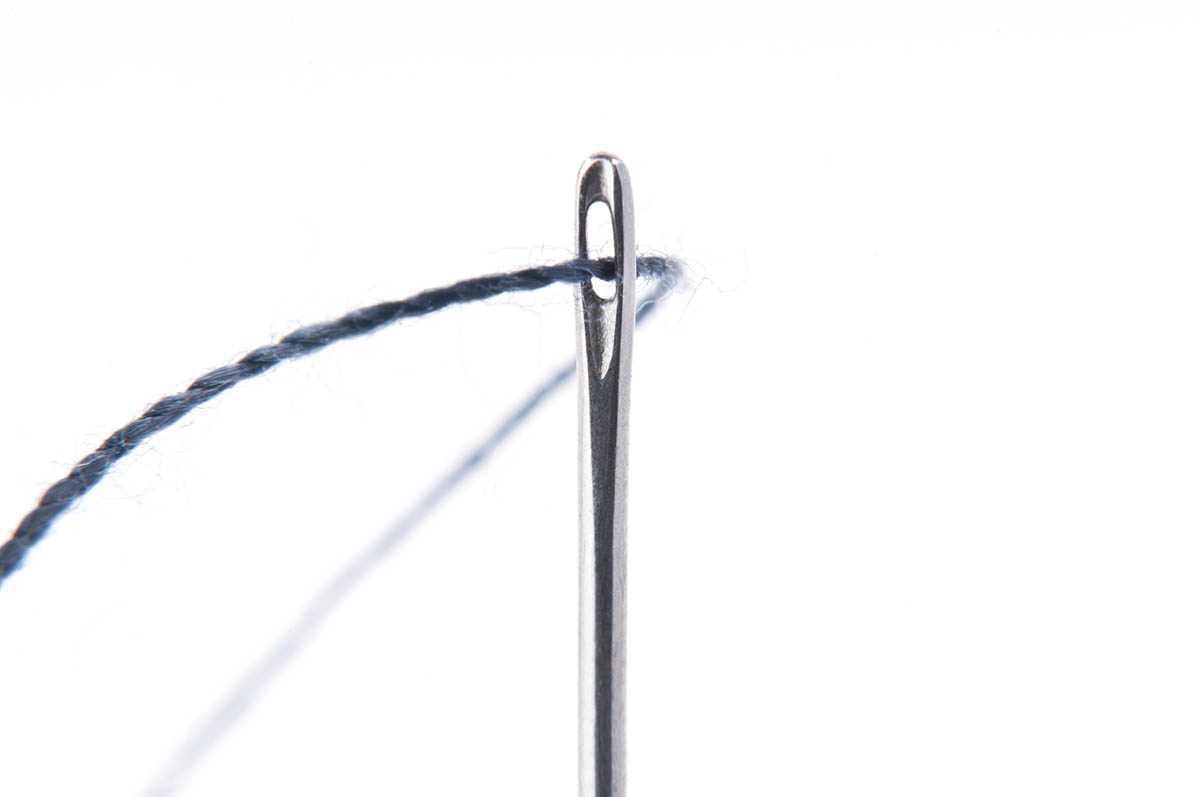 As an example of the level of accuracy our physician specialists achieve, we set up a demonstration that results in the threading of the eye of a needle with another needle using only ultrasound guidance! In other words, our physicians are able to place a treatment needle through the eye of a sewing needle inside a simulated tissue mold. This extremely delicate procedure requires the ability to identify and guide an extremely small needle through the eye of a sewing needle that is a fraction of a millimeter in size.
A standard treatment needle can clearly be seen here, under ultrasound, passing through the eye of a sewing needle. Towards the end of the video, the sewing needle is unable to be extracted from the sample tissue block. This is because the treatment needle has locked the sewing needle in place. In fact, the treatment needle can be seen bending and moving in response to pulling on the sewing needle as they are cross-linked. This level of precision guidance is possible from specialists with specific skills, training, and state-of-the-art ultrasound equipment.
The physicians at Orthobiogen are proud to offer our patients the most advanced levels of precision-guided interventional care. Contact us today to schedule your complete evaluation and individualized treatment plan.